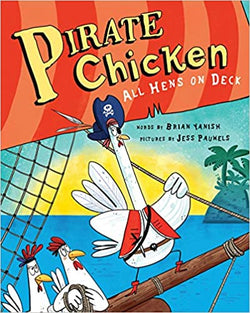 Pirate Chicken: All Hens On Deck
Lily is no ordinary chicken. She dreams of a life off the farm where she can put her grand plans into action.
Her wish is granted when pirates recruit her and her fellow chickens and whisk them away to the open seas. Soon, Lily has taken charge and becomes captain of an all-chicken crew.
But when Lily faces a mutiny, will she change her ways, or be forced to squawk the plank?